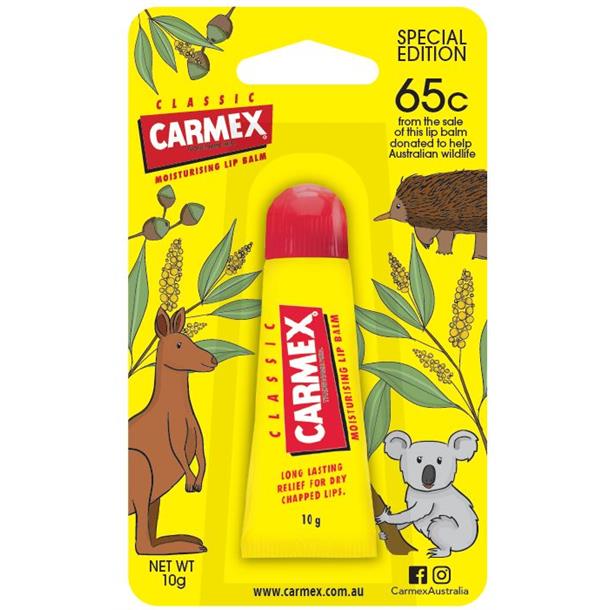 Special Edition Bushfire Recovery Charity Classic Tube 10g
Category: It's THE BALMs
$5.99
Qty:
We've always been animal lovers here at Carmex, so after the recent bushfires, we wanted to do our bit to help the unique Australian wildlife recover and repopulate, as well as helping to regenerate their natural environment. So, 65 cents from every Special Edition Bushfire Recovery Carmex Squeeze Tube sale will be donated directly to charities working towards this goal. Check out the charities we are supporting
With cocoa seed butter and beeswax this lip balm glides on smooth and quick, straight from the hygenic tube to help soothe and protect dry lips.
Petrolatum, Lanolin, Cera Alba (Beeswax), Cetyl Esters, Paraffinum Liquidum, Theobroma Cacao (Cacoa) Seed Butter, Camphor, Menthol, Salicylic Acid, Aroma, Vanillin.
Not to be used for children under 3 years of age. Discontinue use if irritation develops.